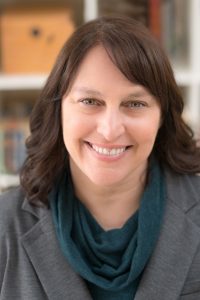 Kristen Havens is a writer, ghostwriter, and editor with over 20 years of experience working in publishing and entertainment.
Previously a book marketer for Tallfellow Press, Kristen loves working with writers to help improve their work and think strategically about the marketplace.
Her first uncredited collaboration with a nonfiction author, published in 2013, became an Amazon Hot New Release within two weeks of its publication and quickly rose to the Top 10 in three categories.
In 2014, she was proud to collaborate as a developmental editor on Stacey Rosenfeld, PhD's blog-to-book project Does Every Woman Have an Eating Disorder?, called "an important addition to the field" by Jean Kilbourne, EdD, creator of the Killing Us Softly: Advertising's Image of Women film series.
A copywriter as well, she has created digital content for MTV, Rock the Vote, Ogilvy Public Relations Worldwide, BURNDY® UniRap™, The International Respiratory and Severe Illness Center at the University of Washington, AOL/Kids Knowledge Network, The New York Summer Music Festival, and numerous authors, publishers, and small businesses.
A recognized expert in the use of social media for book marketing and promotion, Kristen has helped dozens of authors and publishers launch successful social media campaigns, including books that went on to be The New York Times, The Wall Street Journal, and The Boston Globe bestsellers.
She has given interviews about self-marketing for authors on the television program The Book Authority and the radio show Stars of PR, and has presented about social media, web marketing, and search engine optimization for the Los Angeles Editors and Writers Group, the Publishers Association of Los Angeles, the American Society for Training and Development (Los Angeles Chapter), and business coaching groups on both coasts.
A graduate of Dartmouth College, she holds a B.A. in anthropology with a focus on Spanish and Latin American studies. She currently lives in Los Angeles with her partner, actor Keisuke Hoashi, and their eleven year-old rescue dog, Tanner.
Credentials
Professional Affiliations
Elsewhere on the Web